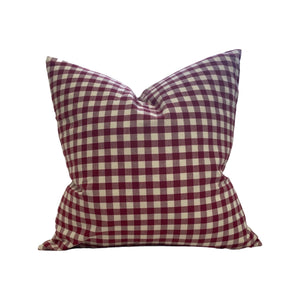 Our Cheery Plaid Pillow Cover is the newest addition to our holiday collection. It features a red and white mini plaid. We love this pillow cover because it adds a subtle holiday pop of color and can be used for holiday season or all year round!
Pillow Front & Back: Cheery Plaid

Closure: Invisible Zipper

Pillow Cover Only 

Sizes: 10x20, 14x20, 18x18, 20x20

Proudly designed and manufactured in the USA!